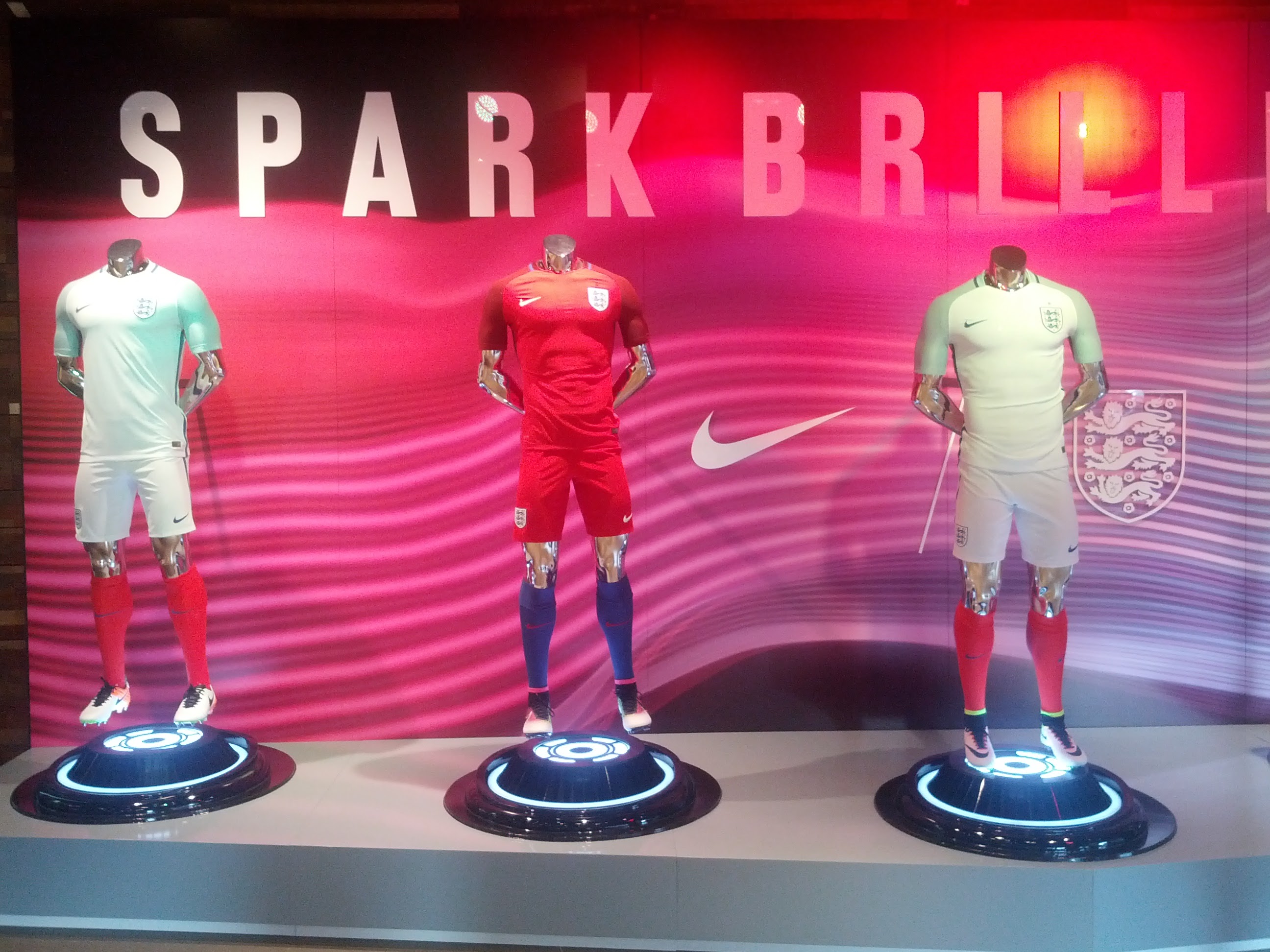 NIKE ENGENEERED SPEED
Interactive Installation
Year:  March 2016
Where: OMM Agency – London, UK
Client: Nike
For the launch of the new Nike kit for the English football players, a big event was organized at Wembley Stadium and subsequently the collection was exposed in Nike's store NTL London.
OMM Agency was asked to create an interactive tunnel at Wembley Stadium, that would react when people walk through it, offering an immersive experience including sound and light animation.
For NTL London, we were asked to create attracting fittings for the windows to capture the attention of passers by.
Designed the entire system and users' journey, together with project team.

Researched the right technology and hardware to get the desired result.

Developed the software that receives commands from the iPad, takes the picture, applies the filters and sends it to the iPad for the preview.

Assembled the hardware.

Developed the software to control the LED strips and sound.

Integrated and tested technology.
Teency 3.2 with OctoWS2811 Adaptor,

Addressable RGB LED Strip

Software Development Kit

Motion sensors

Processing