Sole 24 Ore: Telefisco 2020
Project Management
Year: January 2020
Where: Fincons – Milan, Italy
Client:
Sole 24 Ore
Telefisco is an event organized by Sole 24 Ore, the Italian national daily business newspaper, every year at the end of January. It examines all the tax news that taxpayers and professionals are waiting for following the changes made by the Budget Law, the related provisions and beyond.
This website provides information for its users before, during and after the event. It contains articles, videos and downloable contents. Access is available according to different subscriptions.
During the day of the event, the users, according to their needs, can watch the event in live streaming that lasts for the entire day. There are two main categories of users: those that need to watch the event and interact with it in order to obtain a certification and those that watch it to keep themselves updated.
I was the Project Manager for the development of Telefisco 2020, the 29th edition.
My job was on the client side, collecting requirements, designing the architecture of the website for the different phases and choosing the technology.
I also managed the remote developers and the local suppliers and collaborators for the different activities. The solution created is flexible in order to be used for the following years or for similar events.
On this day, over 50,000 users are connected to the website at the same time to watch the event on streaming, therefore many stressing tests followed by architecture software and hardware improvements were done in order to have a robust solution.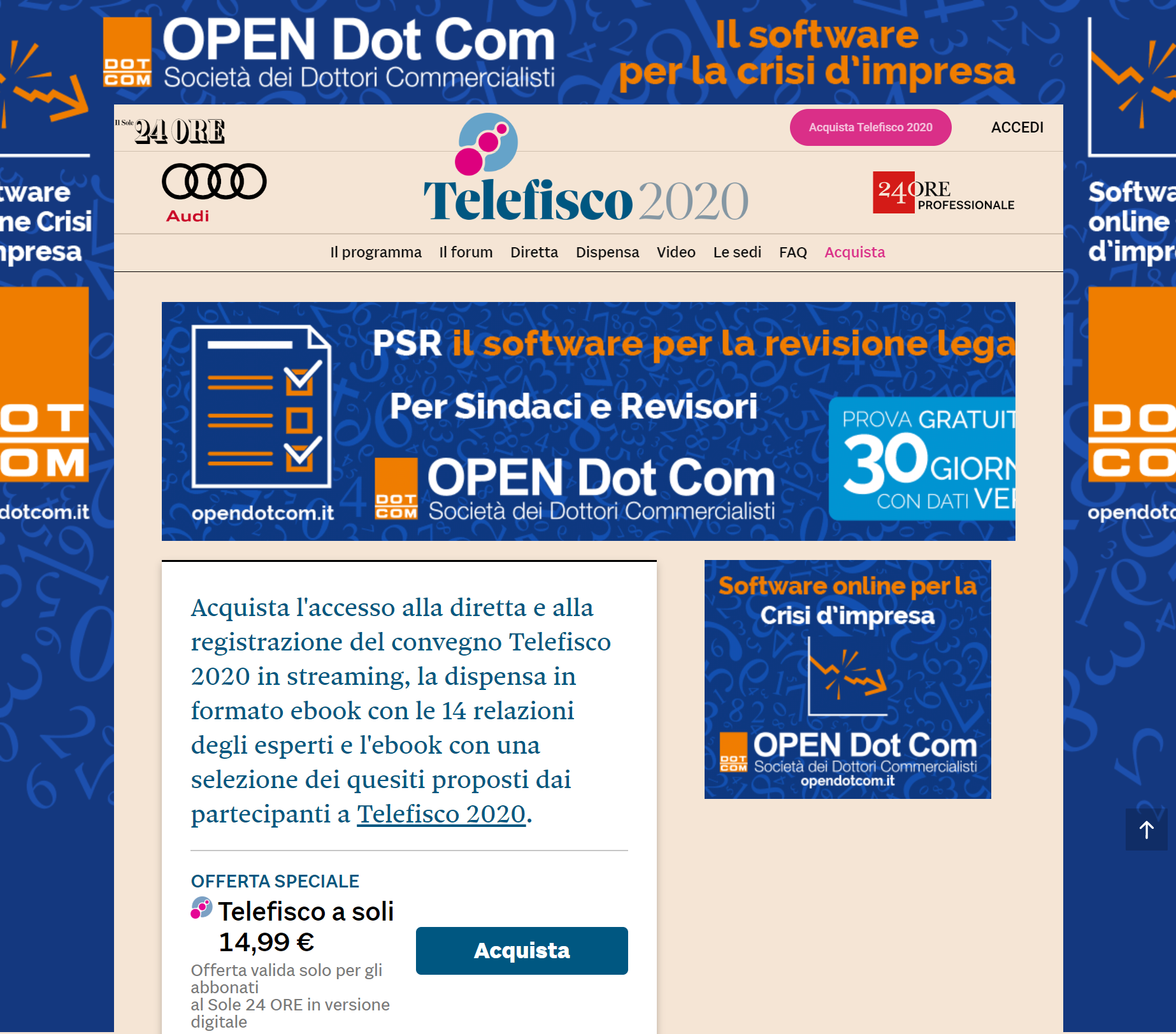 Do you want to know more about this product?
Please look at the following links:ks: