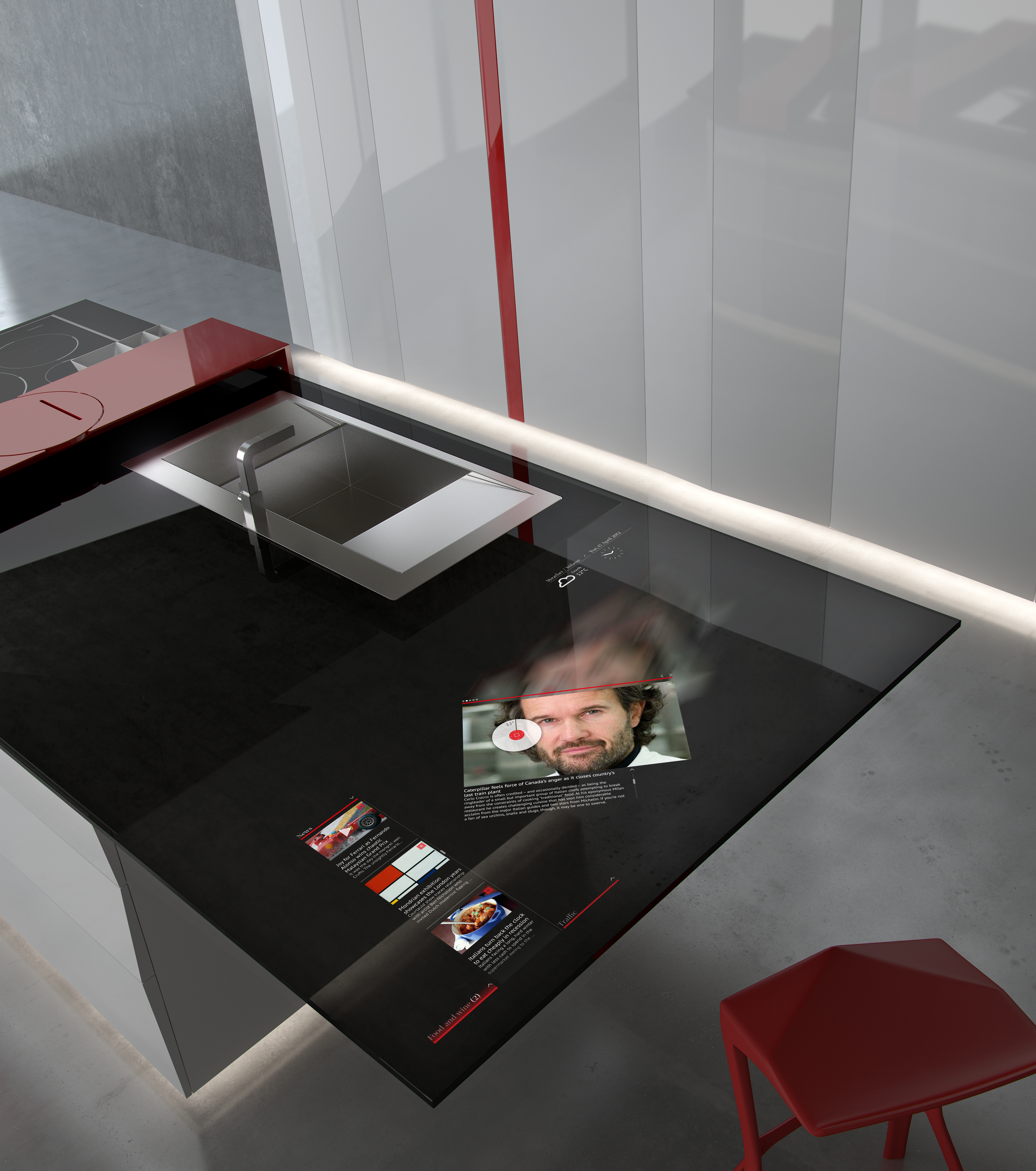 INTERACTIVE TABLE
Innovative Toncelli Kitchen
Year: April 2012
Where: Experentia – Turin, Italy
Client: Toncelli
Production of an interactive table, integrated in an innovative kitchen, and exposed at the Design Fair 2012 for Toncelli Cucine.
The users can access to Food and Wine articles, News of the day, information about local traffic and other widgets. All the information sources are changeable using RSS feeds links.
Every content selected and expanded on the screen can be moved, rotate and scaled by the users. Videos can be played and controlled using all the features provided by the YouTube and Vimeo's API.
Supported the Experentia UX Design team to design the right graphic user interfaces for the contest of use and the adopted technology.
Development of the software.