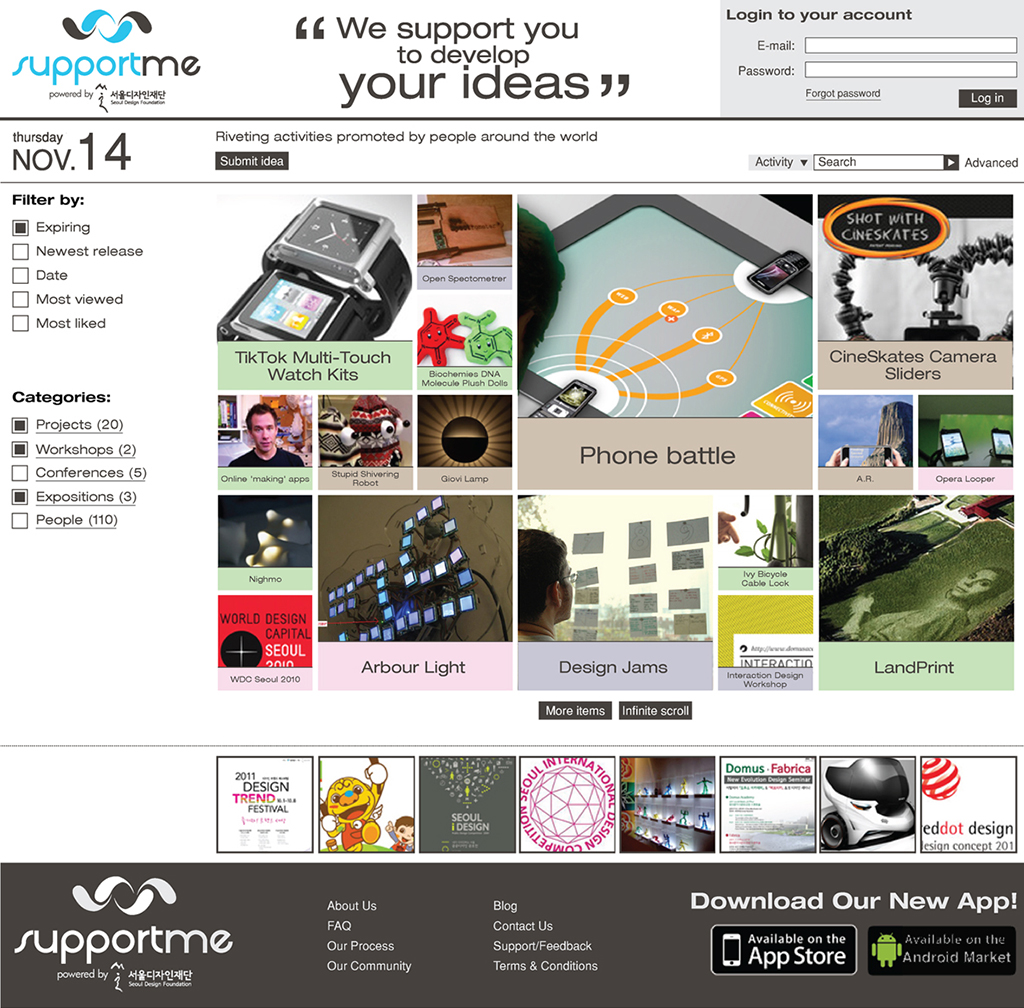 SupportMe
Portable Electrocardiogram
Year: 2011
Where: Domus Academy – Milan, Italy
Why:
Project Report for the Master Course in Interaction Design
In the last years we are facing a new industrial transformation and this is happening because the production system of good and services is stripped from the undisputed dominion of the companies. Internet has democratized publishing, sharing of material and communication between people resulting in an unprecedented increase of accessibility to culture. People through the internet can learn what is the process behind creating things around themselves and it comes automatically to them the input to design new ideas and proposals for the market.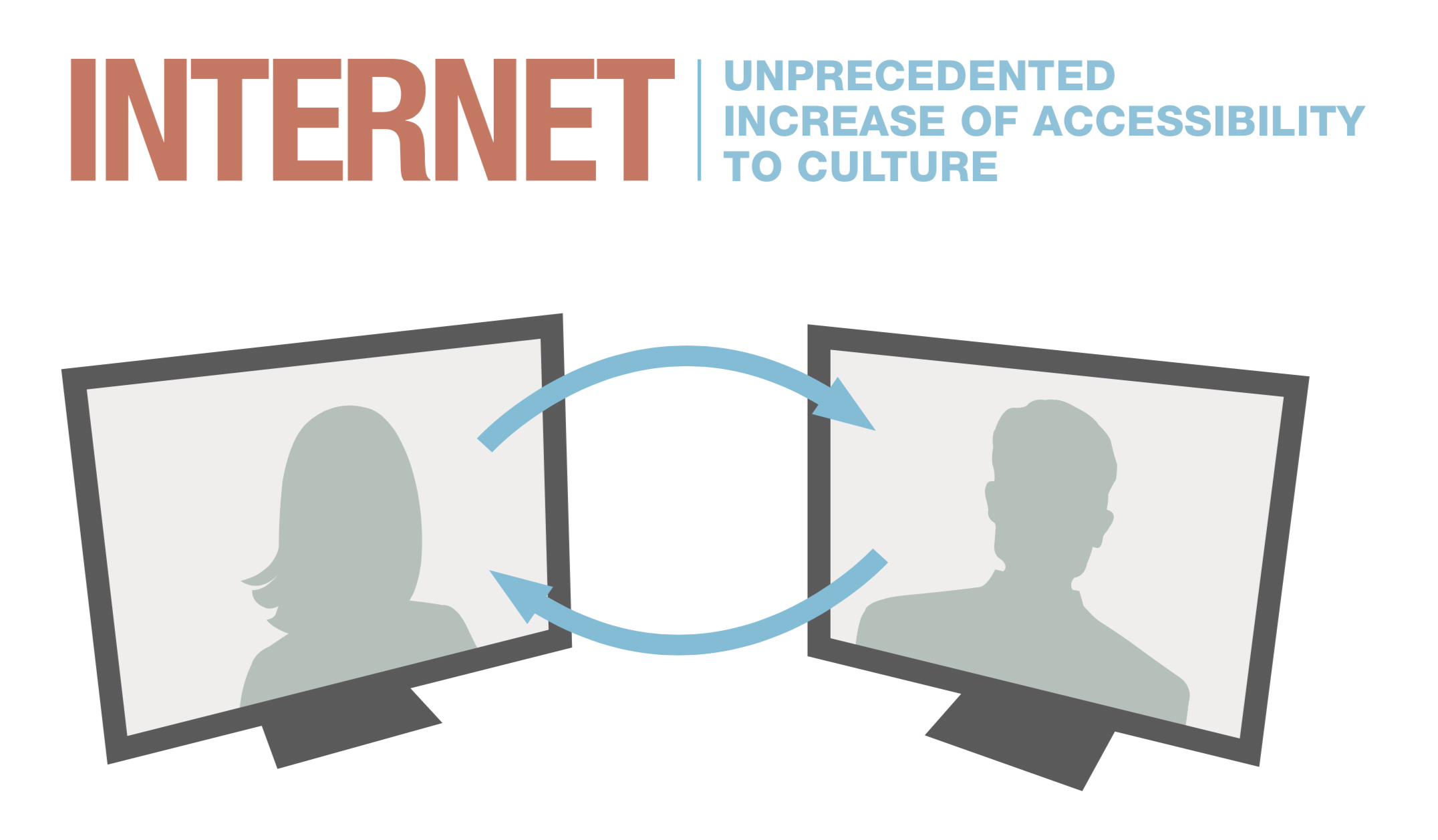 There is a collective potential between common people that needs to be supported: they just need a system that teaches them the strategy to design their ideas, that puts them in touch with a network of possible collaborators, that offers them the opportunity to show and promote their results offering business opportunities.
Around the world there are many activities, conferences, workshops and exhibitions where people meet each other to talk or to exhibit something related to the interest of the partecipants but in these situations they are not part of a sequential system, well organized, that guides the users from a learning phase to a business opportunity.
The organization taken as reference point, to design a format able to do this, is the Seoul Design Foundation. This organization in South Korea has different initiatives to spread design culture and its aim is to become the hub of global design by 2018.
Obviously is not easy for them to organize this kind of activities all around the world and to support any person to create his ideas, therefore this project devised a platform able to solve these problems. This platform has two aims: to help common people find a support from the community in creating their ideas and to notify others about different activities which might match with their profile.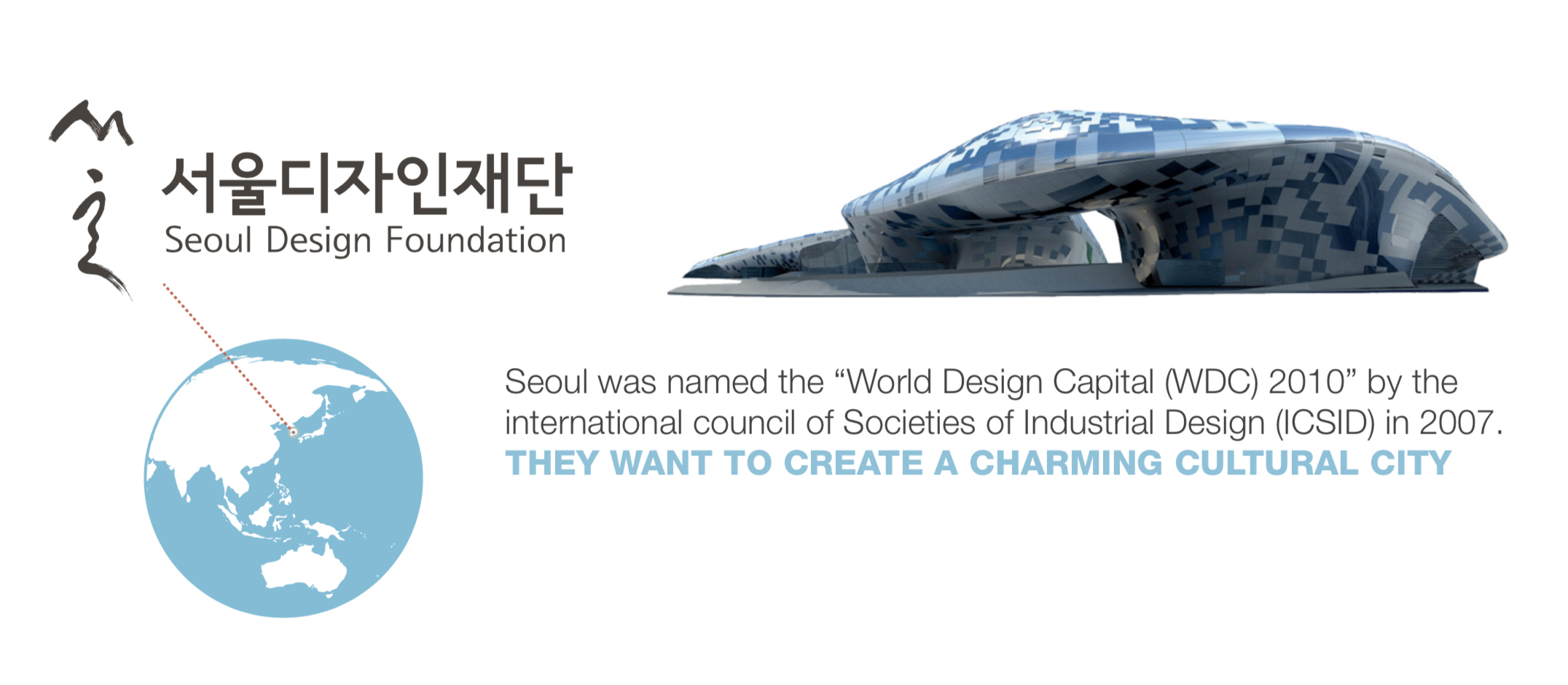 THEIR BUSINESS IS FOCUSED ON THE FOLLOWING AIMS:
REVITALIZING SEOUL'S DESIGN INDUSTRY
BUILDING GLOBAL NETWORK
ESTABLISHING PROFIT GENERATION SYSTEM

PROJECT IDEA
A sequential system based of three phases:
LEARNING PHASE
DESIGN SCOUTING
BUSINESS PHASE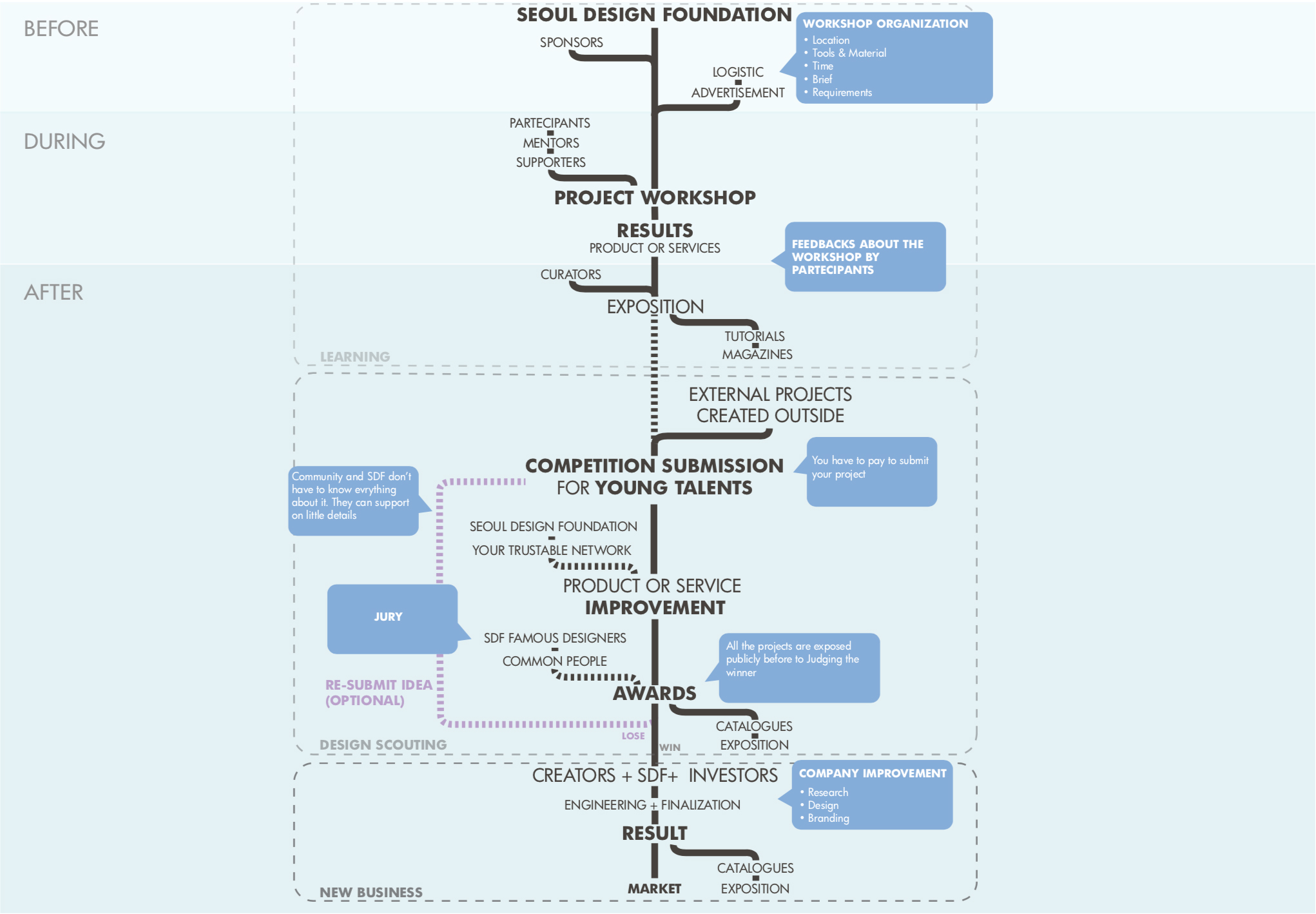 The idea is to create a social network composed by people like creative, makers and designers that meet each other on a digital platform for a design driven cultural experience promoted by the Seoul Design Foundation.
This platform is called "SupportMe" and it helps your idea to become reality. Whatever it is, you can get the support of the community.