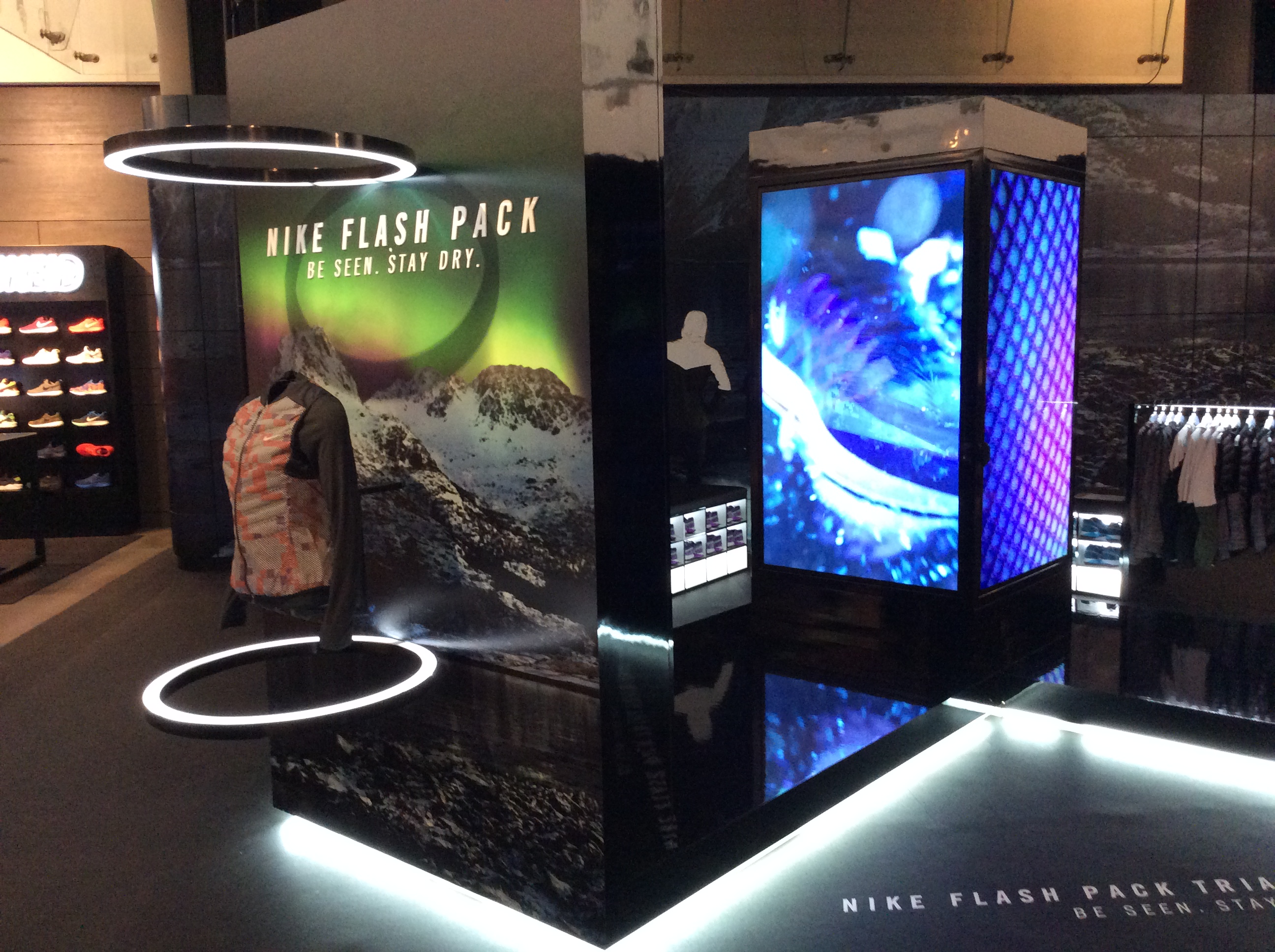 NIKE FLASH PACK
Interactive Installation
When: October 2015
Where: OMM Agency – London, UK
Client: Nike
Nike+ data shows that athletes run less and less as the season progresses. For this reason Nike created Flash Pack, a collection of products for runners with water-resistance and colour reflectivity properties. This fashion collection is inspired by the Northern Lights.
OMM Agency was asked to create an interactive and engaging installation that could show Nike' potential customers the engineering properties of this fashion collection. This installation was set in the main Nike stores in Paris, Moscow and London.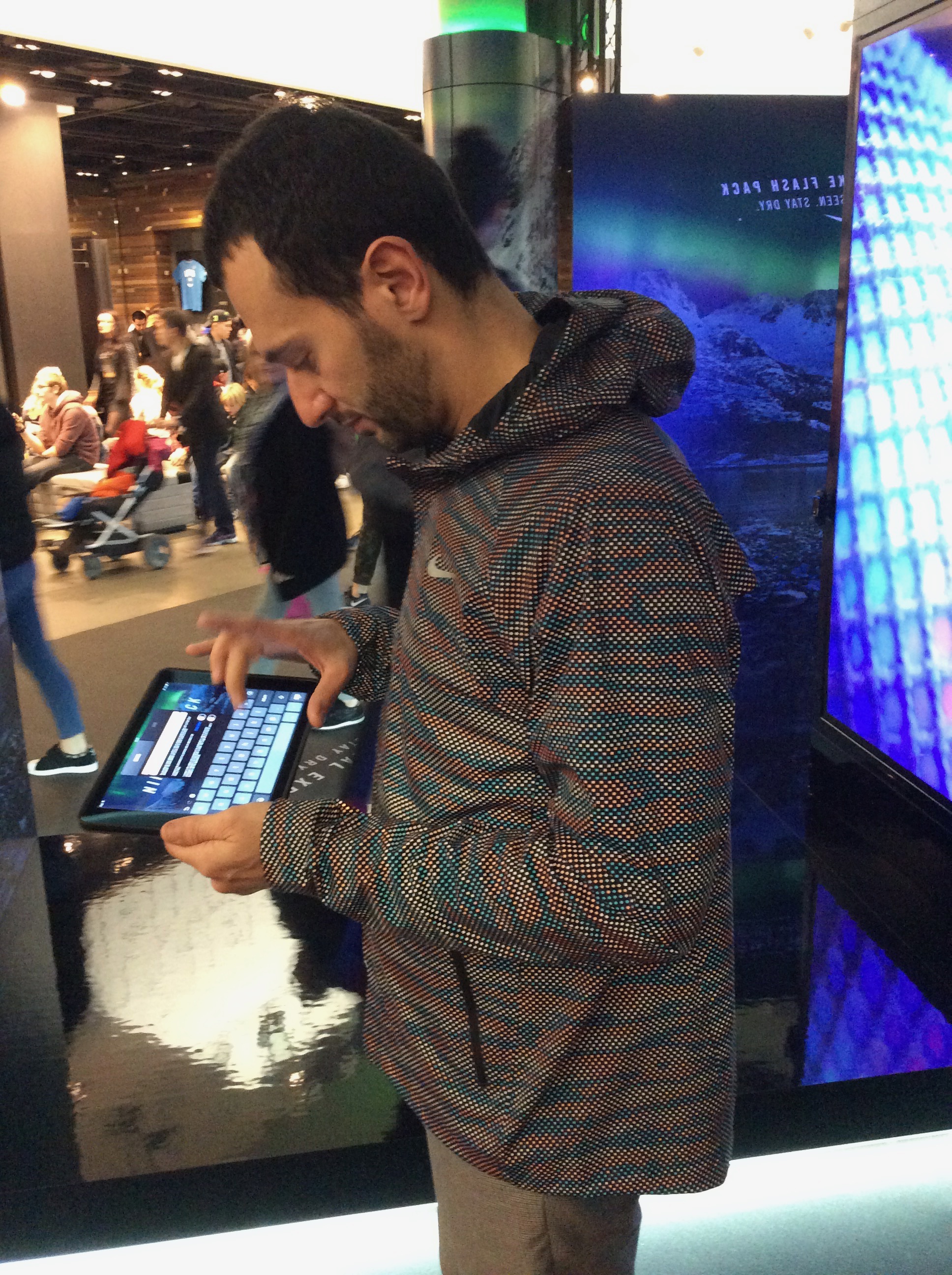 PHASE 1
A recruiter tells the consumer about the aeroloft jacket and trainers and invites the consumer to try them on.
PHASE 2
The recruiter hands the consumer over to an employee who gets the consumer the perfect fit whilst educating them about the products.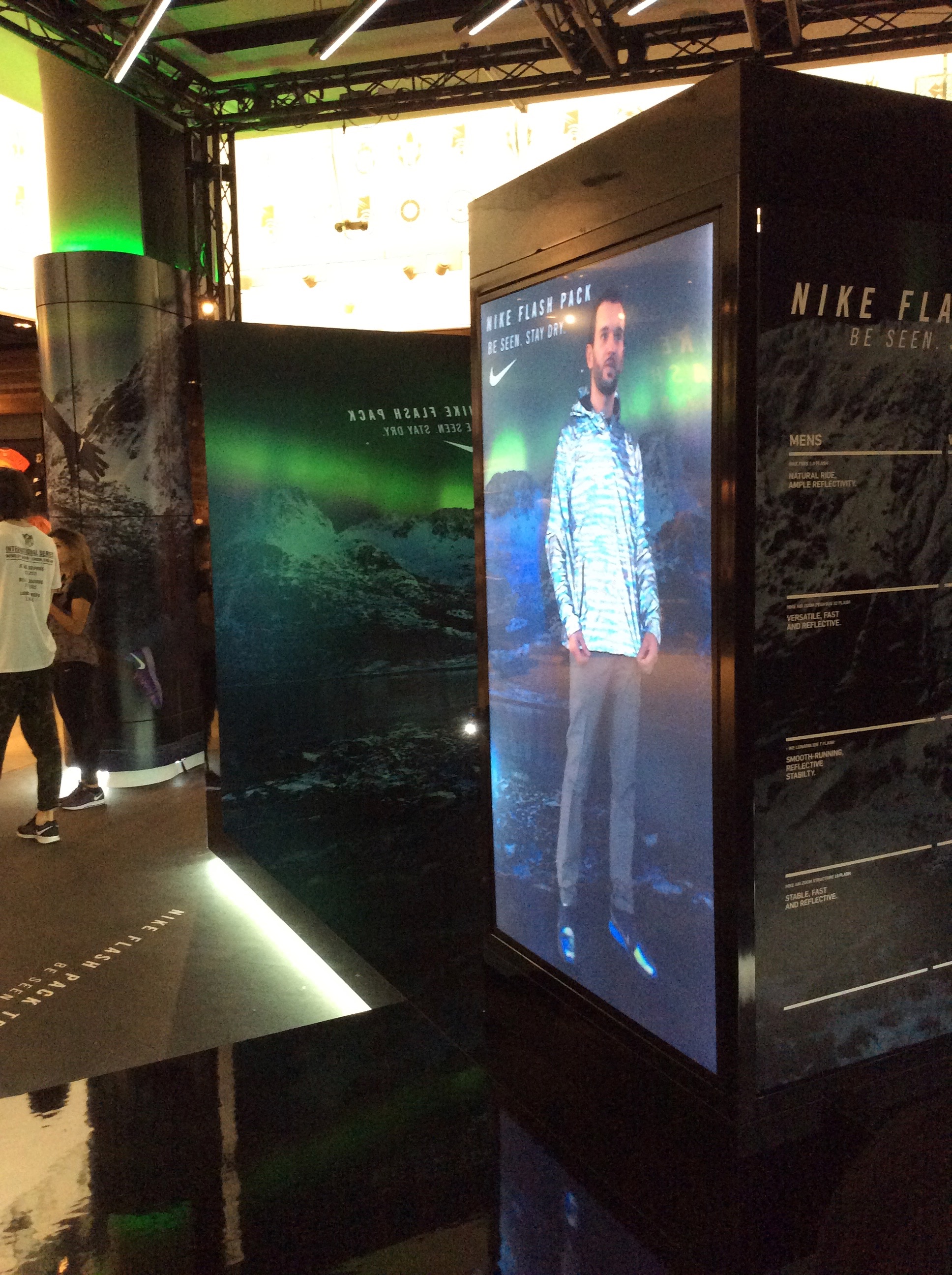 PHASE 3
The consumer stands on the platform in front of the digital mirror. After a few moments, the flash light comes on revealing the 'wow' moment when the product becomes reflective.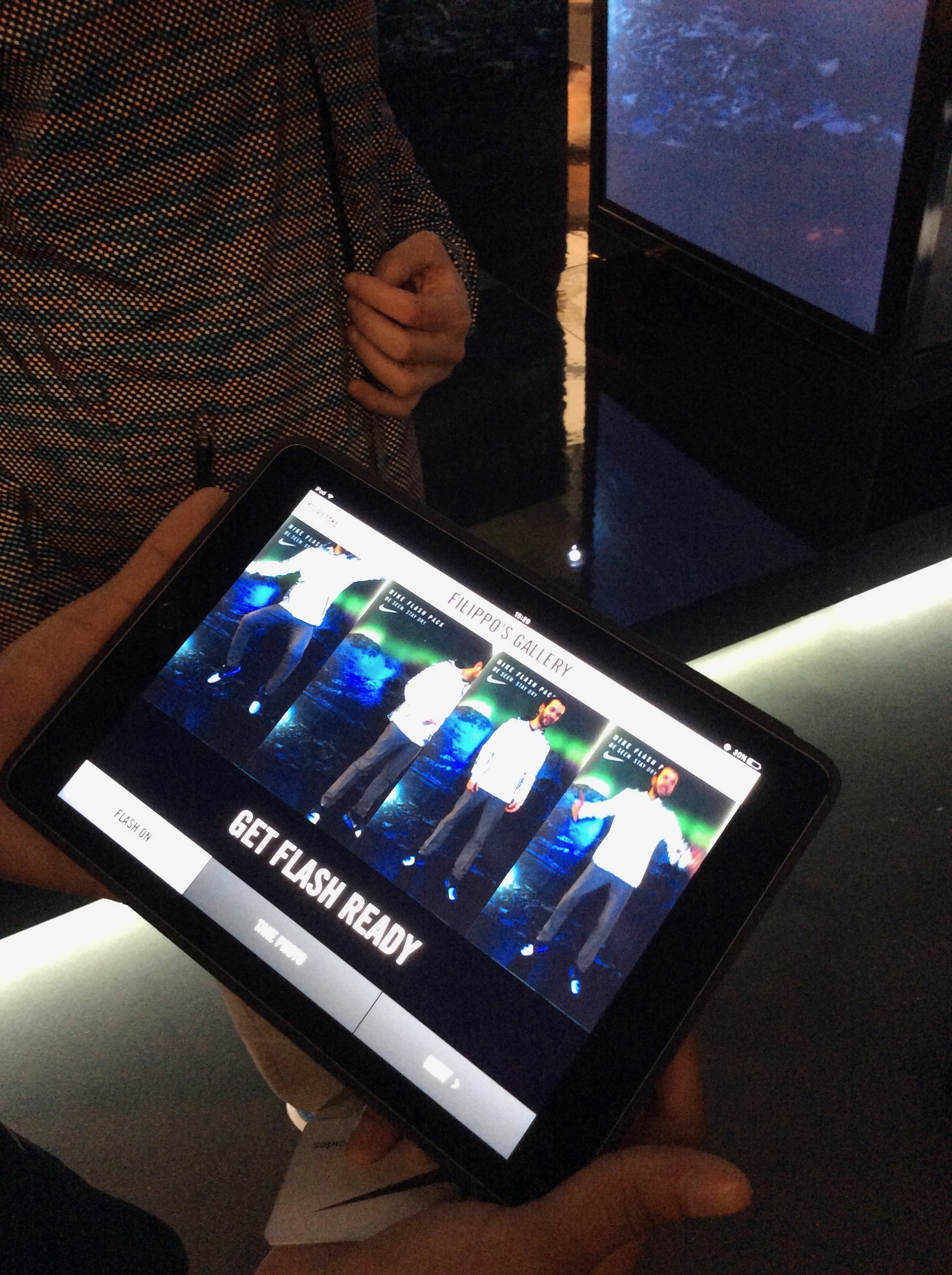 PHASE 4
The recruiter shows the consumer the photos taken to select the consumer's favourite. Once selected, the photo is sent by email.
PHASE 5
Once the consumer has received the email, they can choose to upload the image to social media.
Designed the entire system and the users journey with the team.
Researched of the right technologies to get the aspected result.
Designed and developed the electronic circuit that controls the light.
Developed the software that receives the commands from the iPad and controls the light.
Integrated and tested technology.
AdobeAir with the ActionScript 3 library Starling.
Arduino with Firmata library