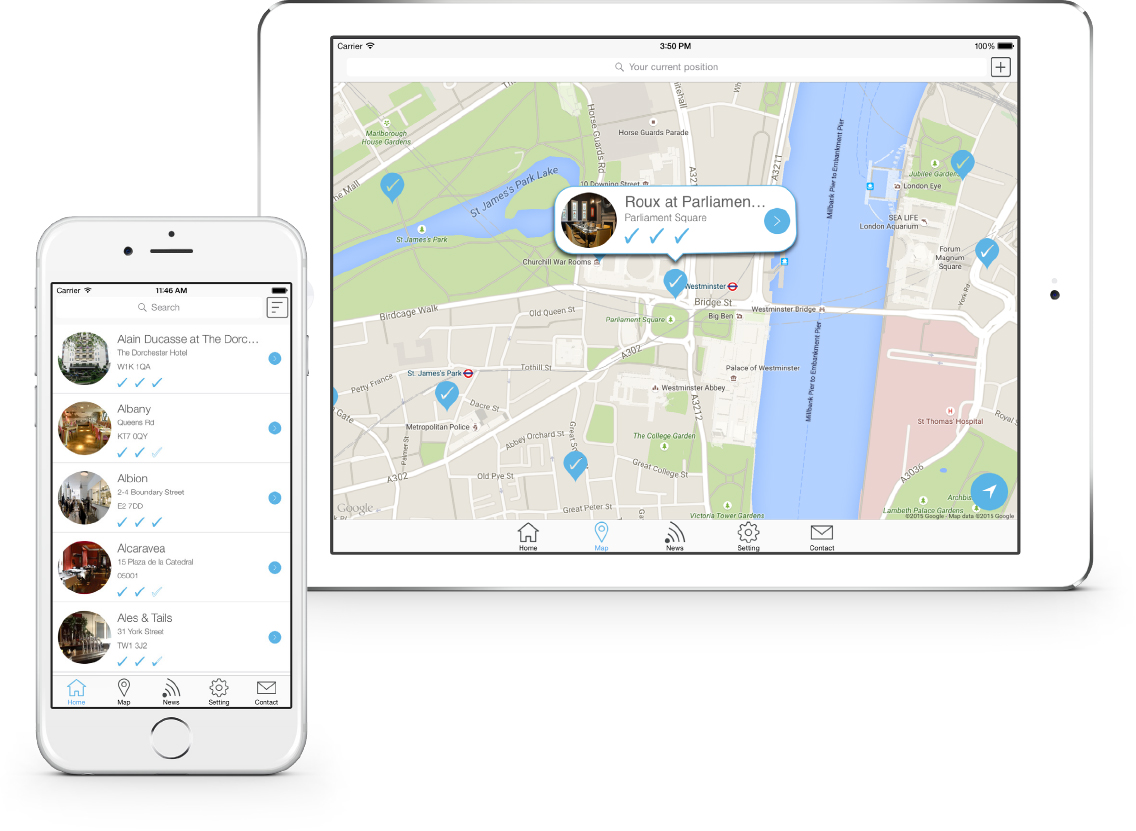 BLUE BADGE STYLE
Website Development
When: May 2015
Where: University College of London
Client: Blue Badge Style
Redesign the Blue Badge Style Application to find and book the best, most fashionable, trendy, and more easily accessible venues for disabled people.
Once I collected the client's requirements I redesigned a new version of the application with the implementation of new features in order to better support the users' needs.
This new version maps out the best places near you, lets you see the review and the Blue Badge Style Rating and gives you directions on how best to get there. Even better, you can call the restaurant, bar, café or entertainment place directly from the app to make a booking, check times and if you want to know more, the app links you to the venue's website.
When the new layout was ready I lead the team for the development and the testing of the application for iPhone and iPad.
Do you want to have a look at the mobile application?
This is the link to download it: