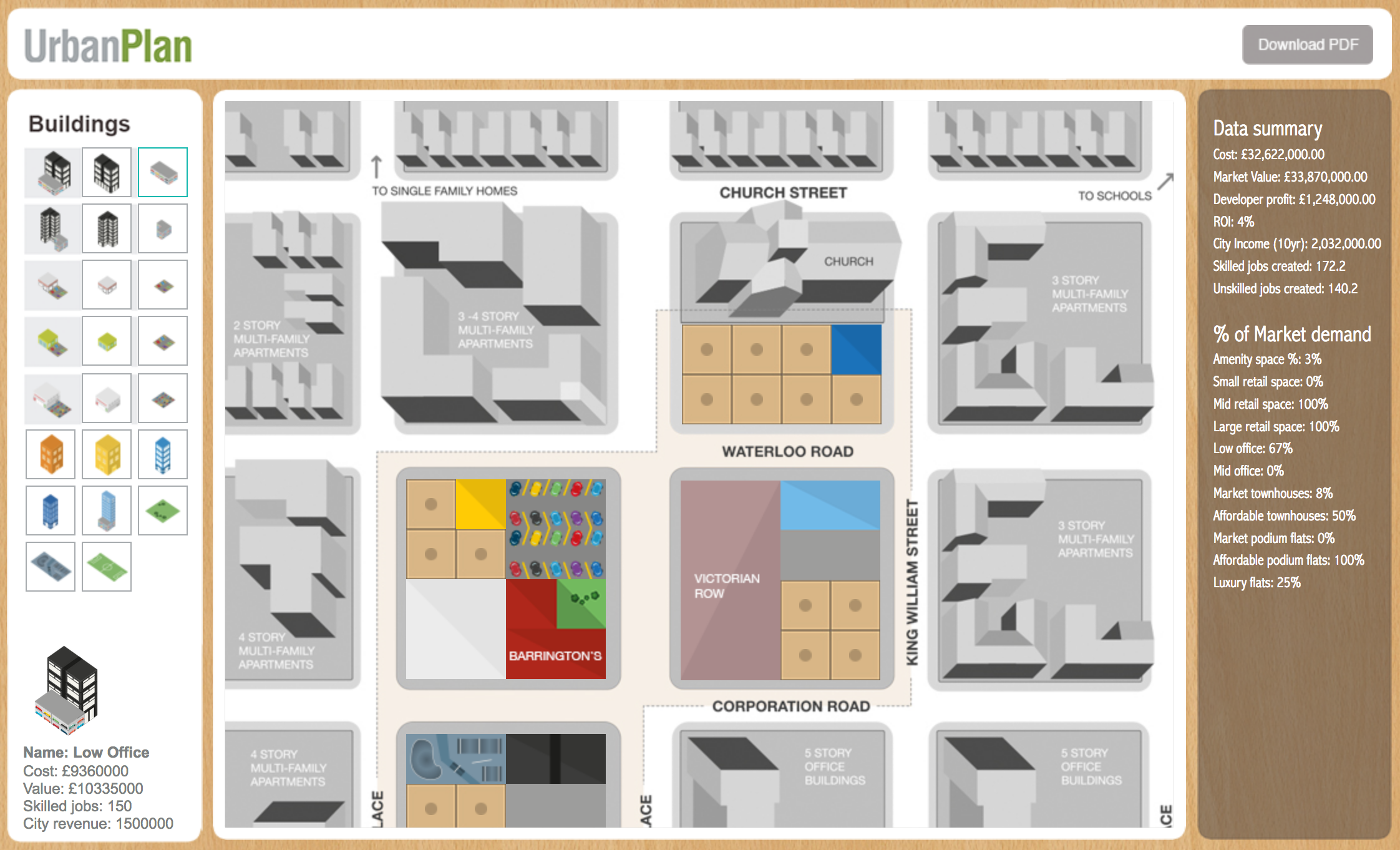 ULI MAP
Educational Digital Application
When: December 2014
Where: EdComs – London, UK
Client: ULI students
EdComs creates educational digital application for all ages. ULI students work through financial, design, ethical and environmental challenges in order to create a scheme comprising of a mix of commercial and residential uses to regenerate a city centre site.
The idea was the development of a web application where the student can drag-drop the buildings to the city centre, where they can view the data summary and export a PDF document containing all the information.
In order to create a web application that could also work with older browsers I developed it using HTML5, CSS3, XML, jQuery and a few plugins like jsPDF and html2canvas.