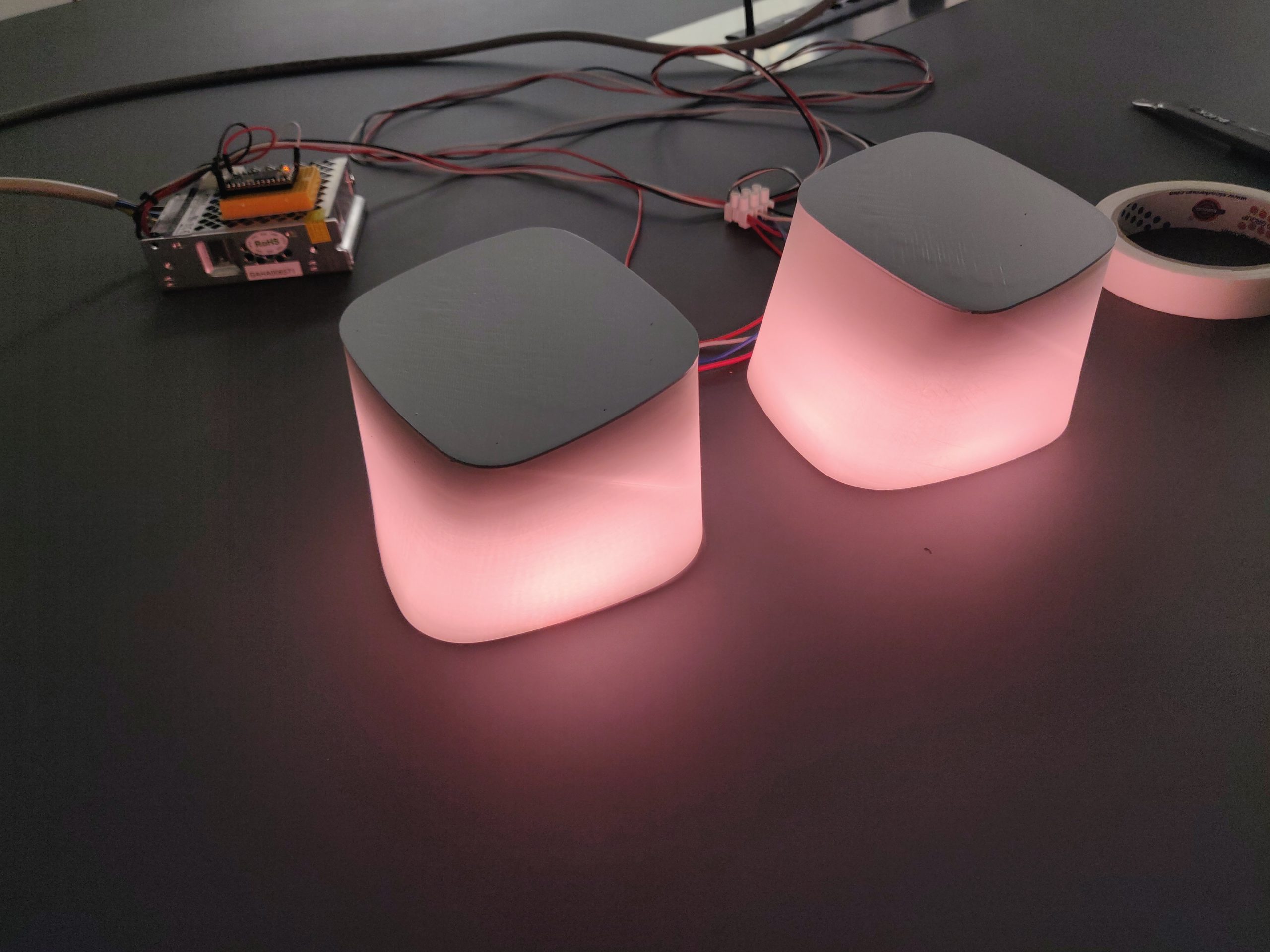 GENERALI: JENIOT HOME | AIR SAFE
Prototyping a concept
Year: December 2018
Where: Design Group Italia and D'Alesio&Santoro – Milan, Italy
Client:
Generali Jeniot
Generali Jeniot, the Generali Italian company dedicated to the development of innovative services in the field of the IoT and of the Connected Insurance, presented Jeniot Home | AirSafe at the CES 2020 in Las Vegas, the IoT device for the protection and prevention of domestic risks.
Jeniot Home | AirSafe monitors the air quality in domestic environments and is able to alert the customer to situations of potential danger, such as gas leaks, fires, through audible and visual alarms, push notifications and the innovative proactive assistance service available through 24/7 operations center.
The creation of a new interactive product to launch on the market is always a huge challenge. Many different phases have to be validated to transform an idea into a product created for final users.
Design Group Italia and D'Alesio&Santoro designed the product and light integrated system for the visual feedback.
I was involved from the beginning, when the device was still in the design process regarding its shape. I was asked to integrate the lighting to test the visual notifications into 3D printed models.
In order to do this I created an external control connected to the LED ring, constructed manually, inside the device and I did the development of the different light scenarios.
Clicking on a button is possible to see all of them.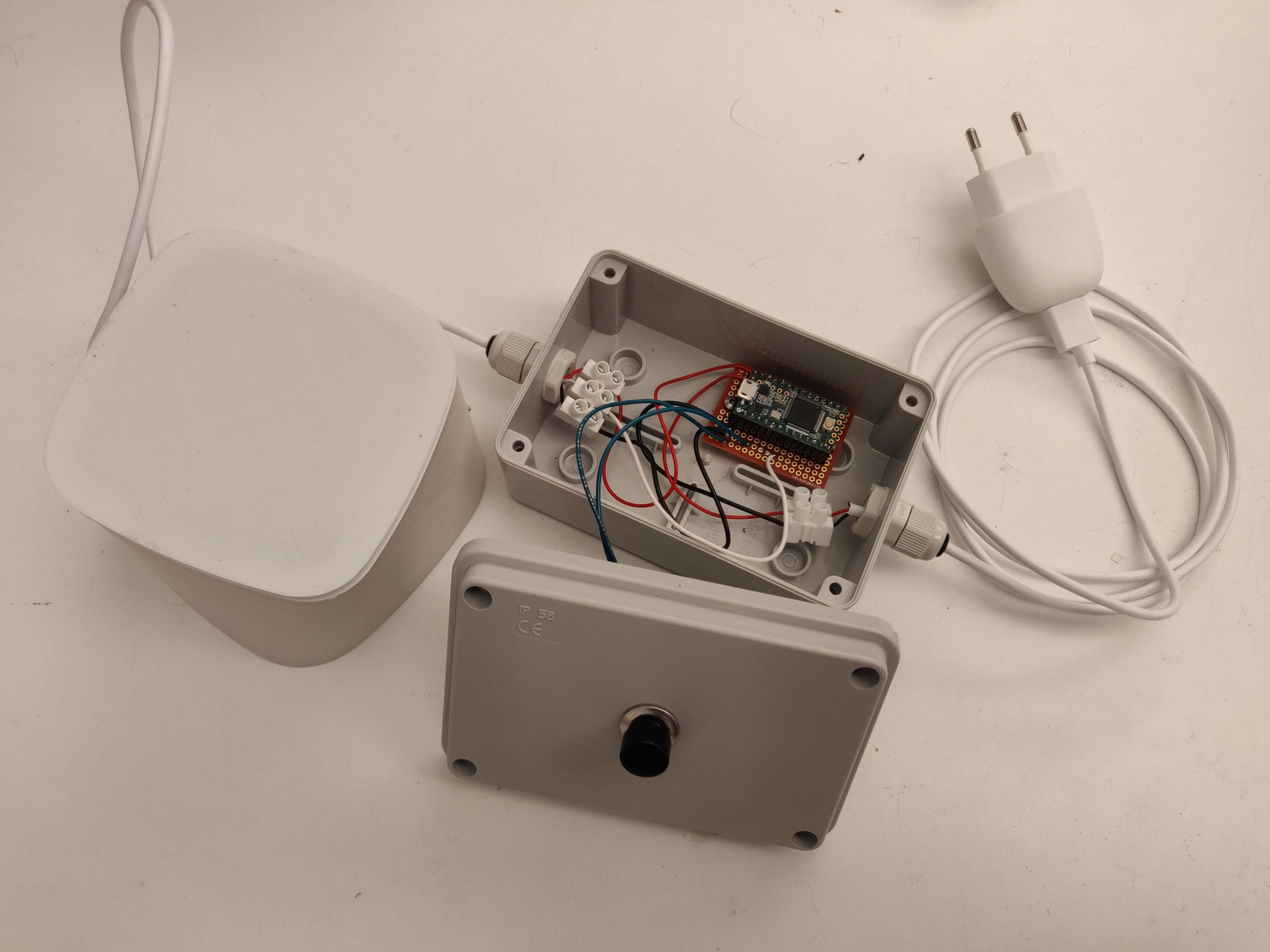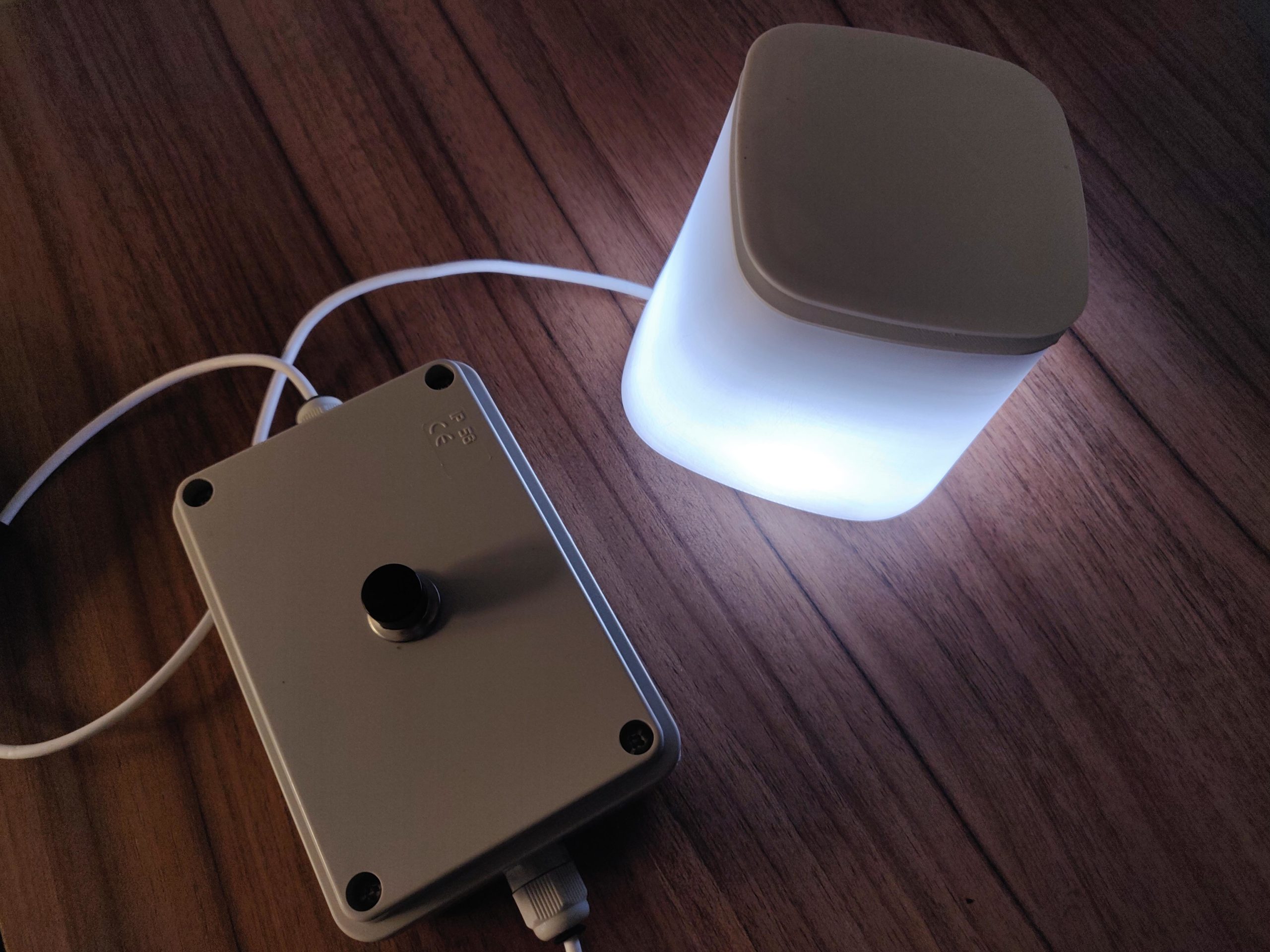 Do you want to know more about this product?
Please look at the following links:ks: